Boats Decoration
Hide map

ELVIK S.A., established in 1982, is the pioneer in incombustible materials (B-15 class) manufacturing in Greece, i.e. panels, doors, ceilings etc. These materials can be used for interior spaces and arrangements in vessels, according to SOLAS 1974 with la ...
Read More...

Thermax Marine supplies non-combustible raw marine boards and laminated marine boards used for joiner panels, wall systems, ceilings and fixtures. Our products are used by marine contractors and architects for marine vessels and offshore drill rigs. Therm ...
Read More...

Glass products Curved or flat. Bent glass panels are manufactured in a mould constructed from the autocad 3D-drawings, the glass receives a bullnose polished edge and is then chemically toughened. Flat glass panels will receive ground or polished edges an ...
Read More...

Lerwick, Shetland, United Kingdom
Shetland marine artist Jim Tait. Oil Paintings and giclee fine art prints. Commissions welcomed for ship and boat portraits. The home page for marine art paintings and prints by Shetland artist Jim Tait.
Read More...

Yachts & Boats Decoration for Fiber optics cove lighting stair nose lighting cinema lighting decorative lighting. LINE LITE INTERNATIONAL stock and ships EcoLED lamps for professionals and lamp users.
Read More...

Yachts & Boats Decoration. Curtains lamps soft furnitures and home decor accessories
Read More...

Yachts & Boats Decoration.Stained glass in a wide variety of styles & patterns and architectural-decorative glass art applications:Glass sculpture crystal ceilings light fixtures dividers doors stained-glass windows special structures.
Read More...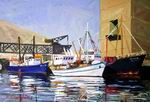 Yachts & Boats Decoration.Authentic paintings and sculptures. Also silkscreens posters engravings and frames for interior decoration.
Read More...

Specialized Wood Products Construction for Marine and Architectural Applications, (Marine Furniture, Marine Doors, Model Construction for marine applications, Signs from wood for Marine, Engraved parts for Marine ).
Read More...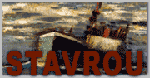 Decoration Maritime artist's. The figures of ships the historic Greek harbours the traditional marine islands dominate in Stavrou's impressionist oil paintings. The Greek artist's original marine paintings art prints and sculptures present an ideal soluti ...
Read More...

Decoration marine. Decoration maritime arts de table instruments de navigation hublot-miroir barre-a-roue lampes marines sextants corne de brume.
Read More...

EVAL E.G. Vallianatos S.A. is a producer of marine lifesaving equipment and marine accessories. Is a European producer of SOLAS MED and offers a full range of safety equipment for leisure boats up to cruise vessels, meeting the latest standards (CE a ...
Read More...

SPAIN CARBONERAS/ALMERIATel:+34-620-225221
Yachts & Boats Decoration. Our company is offering an new product direct from our marine nursery galleon: replicas of Amphoras ancient.
Read More...