Surveyors - Cargo
Hide map

Medsea Shipping Agency was set up in 1999 as a Liner and Tramp Agency with the prime intention of promoting Malta as a hub for container, bulk and liquid cargoes. Through the years, the business was developed to cater mainly for Principals using Malta as ...
Read More...
LETRINA S.A. was established in 1983 and is the first purely Greek Company of Independent Cargo Inspectors. Having successfully accomplished its original goals, the Company expanded its activities in 1993 with the creation of a Certification Body for Qual ...
Read More...
Marine and Cargo Surveyors: Cargo inspections, lashing and stowage certificates, survey reports, container inspections..etc.In cargo transport field, a quickly make of decisions has a vital importance in order to minimize the damages. Certa Group has a bi ...
Read More...

M.C.M.S is mainly a consulting and engineering company based at Casablanca(Morocco). The company is offering reliable services: like cargo and ship surveys and consultancy all along the Moroccan Coast, but not only, as we do act also, in North and western ...
Read More...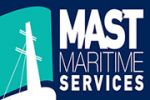 MAST Maritime Services S.A. acts as a solid and trustworthy partner for its clients, providing efficient and premium services world wide. Headed by a dedicated management team with great experience in shipping, MAST continuously grows and expands its serv ...
Read More...

All types of Marine and Non Marine , Surveys, Pre - Shipment Inspections, Tests, Services,  Brokerage, Agency. Cars and Spare Parts Surveys, Agricultural and Foodstuff Surveys, Import / Export Surveys and issuing COI, VOC, NC, Etc Certificates of Sta ...
Read More...

Expert team of Marine engineers, Master Mariners, Naval architects and OEM Service Engineers. 2 Stroke, 4 Stroke and CPP service and Troubleshooting worldwide. CFD FEM expert.  All surveys worldwide. Emergency Spares
Read More...

Condition Surveys for most Mutual Insurers Entry Purposes, Prepurchase Inspections, Cargo Surveys of Dry Commodities or Oils Pre-Loading Surveys, Draught Surveys, Loading and Discharge Surveys, Ultrasonic Hatch Cover Testing with cargo on board
Read More...
We provide Port Agency, Liner Agency, Ship to Ship etc. in Gibraltar as well as through our sub agents in Algeciras, Tangiers and Ceuta. Marine Surveys Also undertaken are: Bunker Survey – Quantity and Quality On/Off Hire Survey Condition Surveys Reefer ...
Read More...

Endeavour Shipping Agency Ltd is an independent, private owned port agency office, formed in 1972 at the main port of Greece, Piraeus. The  prime duty of our company that has become an unconditional commitment to our customers is to get all vessels r ...
Read More...

Ship agents.
Read More...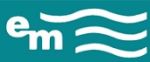 The subject of the company is the consultancy and services for technical subjects referring to all kind of vessels cargo and the shore side maritime industry.
Read More...