Steel Distributors
Hide map

Perforated metal grille mesh with a wide range of pattern and sizes. We offer the comprehensive range of perforated metal sheets. Top grade raw material. Types: Flattened Expanded Metal, Decorative Expanded Metal, Aluminium Expanded Metal. Perforated she ...
Read More...

More than 80 years experience servicing the area of Greek Industry and continuous progress are key elements to our success and longevity in this sector.
Read More...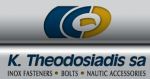 As times passes Stainless steel enjoys due to minimal wear and the certified reliability, more and more confidence.Our company with founder Kyriakos Theodosiadis having at the begging stainless steel products as supplementary materials and then as a key, ...
Read More...

China Derbo Steel Pipe Company is a professional manufacturer & supplier of steel pipes, industrial valves, pipe fittings, forged flanges, OCTG products, etc. Derbo steel pipe products has an extensive range of applications in oil & gas, water tre ...
Read More...

Reliable and qualitative collaborator who always stands next to the professional, specialized in the stainless manufactures, such as ship yards and machinery industries. We are willing to provide you any materials of stainless steel that you need as soon ...
Read More...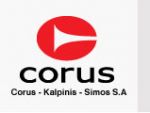 CORUS – KALPINIS – SIMOS S.A. is a pioneering company that brings together the many years of experience of ELASTRON S.A. with the innovation of TATA STEEL, the second largest steel producer in Europe with an annual production of approximately 20 milli ...
Read More...
Aluminium and condenser products.
Read More...

Founded in 1882, the CHRYSSAFIDIS Group is the oldest and one of the largest suppliers of plumbing and industrial goods in Greece. Â  Â  Â 
Read More...
BITROS STEEL S.A. arose from the absorption of the metallurgy branch of BITROS S.A. in 2000 and is now one of the largest  steel  stockholding, processing and distribution companies  in Greece and the whole of Europe. ...
Read More...

ELASTRON Group has evolved from the dynamic footprints of A. KALPINIS -N.SIMOS Group, and is a leader in the steel processing and resale industry in Greece. This position epitomizes the reward of the ceaseless efforts by all of us to manufacture products ...
Read More...
The ELVAL Group is the aluminium processing and trading division of VIOHALCO.ELVAL started its activities in 1973 and is now one of the most important aluminium rolling industries in the world; it is the only Group in Greece that focuses on this activity ...
Read More...

Merchant bars, steel plates, bars, sheets and sections.
Read More...