Personal Equipment
Hide map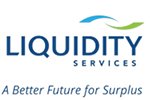 Liquidity Services marketplace, provides professional buyers with access to an unparalleled variety and volume of surplus business assets from Liquidity Services' 8,000+ clients, which include Fortune 1000 and Global 500 organizations as well as governmen ...
Read More...
Jammers4u.com is online store that offers high quality signal Jammers with export and wholesale prices and worldwide delivery via DHL express. Jammers4u is part of R&R Group International ODM Manufacture and distributor network from Taiwan specialized ...
Read More...

Jammers4u is specialized for production and sales of signal jammers of the highest quality. R&R Group Jammers4u is a OEM ODM manufacturer company focused on market needs, security trends and we respond by developing jammers to meet ever increasing req ...
Read More...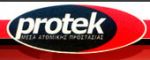 The company continues to deal with wholesale and retail distribution of a complete range of Personal Protective Equipment providing "Head to toe" protection i.e. helmets, masks, work wear, rainwear, jackets, safety shoes, ear muffs, gloves etc. In the ...
Read More...

The group Moutafidi (PAM Ltd. and SIN+ERGO Ltd.) is one of the largest groups involved in importing and distributing high-quality machines, tools and other types of industrial equipment and garage equipment in Greece. Our company members have valu ...
Read More...