Instruments
Hide map

Binbir Group was founded in 1945 and located in Athens since 1975 by Gabriel Binbir as a company dealing with pressure gauges and thermometers. Having already a great experience of 30 years in business, Binbir soon became the leading company in Greece. In ...
Read More...

The products that we suppply, are focused on minimizing engine faults, ensure the vessels safety while protecting the environment. The markets in which we opperate are Greece, Middle East and North Europe.Operations in A.M.S. administrative and distributi ...
Read More...

Specialised in the provision of deck, engine, cabin stores, equipment and services.
Read More...

We are a comercial and technical company, dealing with measuring and control equipment and automation. Our company established in Piraeus, where we run a sales store and a fully equipped service station. Our activities, cover the section of level, flow, t ...
Read More...

System & services that we offer, over 20 years now, to International tanker community, especially on Lower sulphur emissions solutions, Ballast water treatment system, ODME, bunkering & oil consumption flowmeters, in-line viscosity controlled Blen ...
Read More...

UTECO is a leading manufacturer of Temperature Sensor in Greece with: Previous experience of forty five (45) years of Sensor/Probe manufacturing, Know-how, production methods and technology state-of-the-art. A product range, covering all usual measurement ...
Read More...

Prime Ltd provides a diverse portfolio of products and services to the marine and industrial markets ranging from general ship supplies and bonded stores  to specialized gas detection instruments, safety and  technical ...
Read More...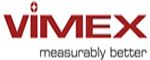 The shipping fleet is responsible for a significant part of pollutants released to air and water. Most ships burn fossil fuels, often the dirtiest fuel on the market, and emissions of carbon dioxide, nitrogen and sulphur oxides directly affect our global ...
Read More...

Test Kits:  Marine Fuel & Lube Oil Cabinets  TBN & Water Test Kits  Automatic Fuel Samplers  Potable Water Test Kit  Sewage Water test kits  Boiler & Cooling Water test kits Condition Monitoring Systems:   ...
Read More...
Our company was established in 1987, in Piraeus undertaking design, installation, maintenance and service of electronic and pneumatic equipments, automation and control systems on ships and industries, in Greece and worldwide.Our services includesEngine c ...
Read More...

Welcome to our company for more than fifteen years at the top of the Greek market in terms of the detection of toxic and explosive gases and that the protection of workers.  
Read More...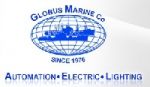 Supplier of electrical equipment.
Read More...

STEF. LAGOGIANNIS LTD was established in 1982 dealing in the import, wholesale and retail of top-quality electrical equipment for industrial and naval applications.
Read More...