United States of America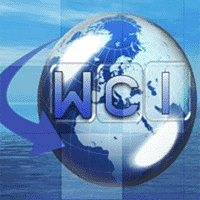 Houston, Texas, United States of America
Ship Stores Shipchandlers. Ship supplies. We specialize in providing the highest quality of provisions, spare parts, deck, engine, radio, safety, bonded, cabin stores and medical supplies at very competitive prices, and we ensure that only those items quo ...
Read More...

Hackensack, , United States of America
Manufacturer of Adhesives Glues Sealants and Epoxies. Master Bond Inc. was founded in 1976. Our focus has been on developing the best in epoxies, silicones, polyurethanes, polysulfides, UV cures and other specialty adhesive systems. Master Bond products a ...
Read More...

Granby, Massachusets, United States of America
Ship Material SuppliersOnline shopping for nuts and bolts screws washers assortments and hardware items. Standard metric and stainless steel fasteners at NutsandBolts.com. Easy online ordering. Great prices.
Read More...

Stamford, Connecticut, United States of America
Our staff includes 40 years experience in the marine industry including years of experience purchasing top quality spares at the best prices.
Read More...