WARTSILA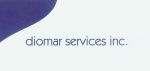 DIOMAR SERVICES INC.  is a consulting naval architecture and marine engineering company established and based in Greece on July of 1999. Genuine and OEM Spare parts for DEUTZ, MAK, MWM, FUJI and CATERPILLAR, PIELSTICK, WARTSILA, MTU main engin ...
Read More...

Gravendeel, Zuid-Holland, The Netherlands
  Established in 1935, we specialize in delivering OEM spare parts for four stroke diesel engines of European origin. The parts are manufactured by European Original Equipment Manufacturers. Warranties similar to those of the engine builders are gra ...
Read More...

REZA ENTERPRISE is a ship recycling associated company engaged in the Marine field on the west coast of India. The company is the stockiest and supplier of marine spares & equipment to ship Owners, Ship Managers and industries.The Range of activities ...
Read More...