Maritime Security

maritime security
Hide map

Securewest International has offered a comprehensive range of security services to the maritime industry for over 20 years. Our vast experience ensures that port facilities, ship owners and operators can be confident that their security is in safe hands. ...
Read More...

We are your DEFENSE, SECURITY & SAFETY Strategic partner. Is your vessel safe? Due to the current shipping situation, many in the industry believe that pirates are now more interested in taking hostages which is totally wrong especially in HRA of Nige ...
Read More...

The Maritime Security Consultant. The Secure-Ship anti-boarding protection system.Secure-Port 9000 volts parameter protection. Coast Protection.
Read More...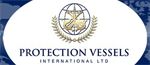 PVI are the world's leading specialist in ship security, providing a naval solution to a naval problem and offering peace of mind to some of the world's largest shipping companies and insurance underwriters. Our Clients include some of the largest, mo ...
Read More...

Provides the shipping industry with a wide range of efficient security solutions. Based on our operational experience and professional background we offer realistic solutions to the needs of our customers. Our experts are ex-Navy officers and our security ...
Read More...

ESS&SA (Exclusive Security Services & Special Assignments) is a Dutch maritime security company that provides maritime security solutions within the challenging environment of the High Risk Area.ESS&SA delivers tailormade maritime security sol ...
Read More...

A member-driven organization that works closely with United States and other government agencies concerned with commercial vessel security. The MSC has established partnerships with a number of these agencies in its efforts to prevent illegal drug traffic ...
Read More...

United Guards are in a position to offer maritime security services globally by providing leading specialists onboard vessels of all sizes for protection during their passage through High Risk Areas.
Read More...

Surrey, United Kingdom ENGLAND(UK)
Maritime Training Films and Crew Entertainment. Delivering direct to your ships, anywhere in the world, for over 50 years! Walport Maritime Training Films are memorable, exciting and thought-provoking training films for crew worldwide.
Read More...

Port Security Assessment and Training courses.Protecting our borders and ports presents an enormous challenge because of the immensity of the task. The importance of the container shipping industry is equally matched by its vulnerabilities to terrorist at ...
Read More...

Aspida is an experienced Private Maritime Security Company (PMSC) offering a comprehensive range of Risk Mitigation Solutions specifically focus to the Maritime Sector, fullfilling all recent IMO Guidelines for the use of Armed Security Guards onboard mer ...
Read More...

HQS Wellington Temple Stairs, London, United Kingdom
The Security Association for the Maritime Industry (SAMI) provides an independent regulatory trade association for maritime security companies.
Read More...

Port / Custom various inward / outward formalities & clearances, Cargo loading / discharging operations attendance formalities & clearances, Crew embarkation & disembarkation formalities & attendance, Watchmen and trusty sequestrators serv ...
Read More...