Laboratory Analysis

Hide map

It is the business of Oiltest Marine Services to produce precise and accurate inspection, test and analytical results. Much of the information provided by our results is necessary for the orderly conduct of commerce. The information is used in many import ...
Read More...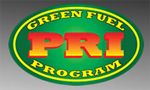 At Power Research Inc., a world-class chemical company, our sole focus is to improve the fuels you use. Our advanced additive technologies are designed specifically to help consumers solve their fuel related operational and storage issues. With PRI produc ...
Read More...

Chemical and microbiological analyzes of water networks, wells, reservoirs, wells, portable and stationary coolers, production water, reverse osmosis, softeners, swimming pools (pools, spa, jacuzzi), seafood etc.
Read More...

Vispole Ltd. is proud to offer dedicated, certified health & safety services in every point in the Globe. With tailor made, high quality and flexible solutions for your organization, our expertise and dedication will stand by your side to build and ma ...
Read More...

The Viswa Group Team consists of a dynamic entrepreneurial team of scientists, engineers and support professionals with a long-standing reputation for Technical Excellence in the fields of Fuel Oils, Lubes, Hydraulic oils, Environmental Monitoring and Ana ...
Read More...

ELSSI provides a dedicated Drug & Alcohol service to the shipping community consisting of extensive collection sites in 70 countries and quality testing solutions conforming to the USA,Substance Abuse and Mental Health Services Administration (SAMHSA) ...
Read More...
Naias-Labs is the trademark of our internationally recognized independent laboratory facility that specializes in testing quality of traded petroleum products. Provide a complete spectrum of highly professional services in Quality Control (including bunke ...
Read More...

Gas free inspections, marine chemicals, equipment and services.
Read More...

Marine chemical analysis.
Read More...

Chemical analysis in oils, waters, waste.
Read More...

Bunker surveyors, marine laboratories.
Read More...