Fumigation

Hide map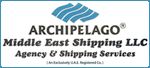 Port of Fujairah, United Arab Emirates
With its facilities strategically located inside the Port of Fujairah, capitalising on its experience, are greatly proud and happy to extend Ship Agency and Husbandry Services to a selective groups of customers who are trading their fleets in the Arabian ...
Read More...

We are exclusively occupied with insect disinfection - rodentification - areas disinfection. Our main occupation is SHIP'S FUMIGATION. Long experience and scientific knowledge support solutions in any problem and will satisfy your demands. We are the fi ...
Read More...
Based at Yantai with services at most ports in China as Supply ships stores provisions and general spare parts also ships agencies overhauling life boats and fire extinguisers underwater divers works Repairs Navigation equipments cargo securing and sludge ...
Read More...
SUPERMAR S.A. (ARGENTINA) belongs to the SUPERMARITIME S.A. group of agencies, with head office at Geneva and sister-companies in Nigeria, Ghana, Cameroon, Portugal and Brazil.In our country we attend all Argentine ports through our own branch network in ...
Read More...

Ships Services. Quarantine fumigations meeting Agriculture Canada specifications. In Transit phosphine gas fumigations as per IMO standards. Malation grain treatments. Serving all Canadian ports. Technical expertise, strategic location and speed of action ...
Read More...

Ship's agents. North American Shipping Agencies is dedicated to provide quality services to the shipping industry through specialized individualized attention utilizing its vast experience technology andresources in the international maritime industry.
Read More...

Pest Enviromental Services. Fumigation on ships. Fumigation of grain on hoard a ship may sometimes he necessary because of previous infestation in poorly cleaned holds hut is more often required due to an undetected infestation ...
Read More...

Company that speciallizes in maintenance, cleaning and disinfection. Albion is a modern cleaning company with certified cleaning services and extended client list.
Read More...

Fumigation services.
Read More...

Ship's Agents. Shipping Agency and Shipchandling company in Paranagua Brazil. Fumigations Gas reffiling Ships spares.
Read More...

Disinfection and fumigation.
Read More...