Disposals Bilges Slops
Hide map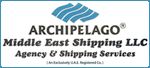 Port of Fujairah, United Arab Emirates
With its facilities strategically located inside the Port of Fujairah, capitalising on its experience, are greatly proud and happy to extend Ship Agency and Husbandry Services to a selective groups of customers who are trading their fleets in the Arabian ...
Read More...
Based at Yantai with services at most ports in China as Supply ships stores provisions and general spare parts also ships agencies overhauling life boats and fire extinguisers underwater divers works Repairs Navigation equipments cargo securing and sludge ...
Read More...

Our Company started operating in 1993, when it was assigned the project of "ship-generated waste reception facilities" at the port of Piraeus, following a public tender performed by Piraeus Port Authority SA. More specifically, our company undertakes the ...
Read More...

Established in 1862 by Mr Georgios Chamarakis, E.E. Chamaraki Shipping Agency is the oldest and most experienced Greek Shipping Agency in Crete with headquarters in Heraklion. The company's excellent reputation in the shipping services comes fro ...
Read More...
ENVIRONMENTAL PROTECTION ENGINEERING S.A. (EPE S.A.) was established in Piraeus in 1977.By continuously investing in research and development and implementation of new technologies, EPE S.A. is one of the major companies in the field of environmental prot ...
Read More...

Tank cleaning and desloping services
Read More...

Inaugurated in 1978 in Piraeus, Greece, the Fairdeal Group was one of the very first shipping companies to specifically dedicate itself to environmental protection. The Group pioneered in Slop Reception Facilities as per Marpol 73/78 - firstly in Greece a ...
Read More...

Sludge disposal.
Read More...