Deratting Disinfection

Hide map
SUPERMAR S.A. (ARGENTINA) belongs to the SUPERMARITIME S.A. group of agencies, with head office at Geneva and sister-companies in Nigeria, Ghana, Cameroon, Portugal and Brazil.In our country we attend all Argentine ports through our own branch network in ...
Read More...

The Company PEST-TET, provides integrated solutions to prevent and suppress all health importance enemies in pest control applications, fumigation, rodent control, special cleaning of industrial spaces (silos, warehouses, refrigerators, etc) Marine applic ...
Read More...

Ships Services. Quarantine fumigations meeting Agriculture Canada specifications. In Transit phosphine gas fumigations as per IMO standards. Malation grain treatments. Serving all Canadian ports. Technical expertise, strategic location and speed of action ...
Read More...

We are exclusively occupied with insect disinfection - rodentification - areas disinfection. Our main occupation is SHIP'S FUMIGATION.
Read More...

Endeavour Shipping Agency Ltd is an independent, private owned port agency office, formed in 1972 at the main port of Greece, Piraeus. The  prime duty of our company that has become an unconditional commitment to our customers is to get all vessels r ...
Read More...

This highly demanding sector requires a company that possesses the know how regarding the specifics of the shipping industry, and provides pest management and hygiene solutions on an international radius. Defon has been providing expert pest management an ...
Read More...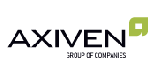 Fumigations.
Read More...

Disinfection and fumigation.
Read More...