Cleaning Services
Hide map

CHEMO is a Marine Chemical Manufacturer & Supplier providing high quality, specialty products and comprehensive solutions for the global marine industry. We are a dynamic organization with long history in the Marine Industry Sector, rapidly growing an ...
Read More...
HILIOS ANASTASIOS LTD was found to provide cleaning, hydroblasting, snadblasting, sponge jet and painting services to floating vehicles and overland facilities. A. Hilios Ship Protection Structure provides- Cleaning in shipping and industrial sectors.- S ...
Read More...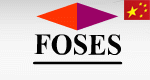 As leading professional hydro-blasting and coating contractor in China, we can fulfill any challenging requirement from owner side, for any class of ship or offshore unit. In May 2012, we are proudly nominated as contractor of project on FPSO PETROBRAS 63 ...
Read More...

ANTIPOLLUTION S.A. is a company intending to an environmental management and valorization of the waste and as such it could only operate by applying correct environmental conditions. Our company fully complies with the provisions of the International Envi ...
Read More...

Frantonios Marine (Singapore) - formed in 1982 being the few marine tank cleaning services companies in Singapore to perform tank demucking operation for all ocean going vessels - in preparation for gas-freeing, shipyard docking repair, flooding cleaning ...
Read More...

BMS Technologies specializes in cleaning services for naval sector ships & vessels through our department. We have experience in cleaning any type of vessel, military and civilian. Whether frigates, and submarines, tankers, offshore platforms, passeng ...
Read More...

Hull/Tank Hydro blasting, Pressure – 7000 PSI to 45000 PSI, Standards – WJ2, WJ3, spot blastingHull/Tank Painting, Airless spray painting, Brush/roller painting, Tank cleaning General Maintenance, Tank De Rusting, Scrapping with scrappers, Cha ...
Read More...