United Kingdom

Securewest International has offered a comprehensive range of security services to the maritime industry for over 20 years. Our vast experience ensures that port facilities, ship owners and operators can be confident that their security is in safe hands. ...
Read More...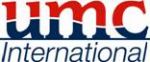 Founded in 1972, UMC International has built a global network of underwater maintenance and marine repair specialists offering a track record of 40 years of diverse services to more than 1500 vessels and platforms each year.
Read More...

Forest Environmental Limited is recognized as one of the UK's leading specialists in asbestos removal and environmental services. Asbestos Surveys. Did you know that, by law, you are required to manage the asbestos within your work premises?
Read More...

Inmarsat is the leader in mobile satellite communications. Thousands of vessels rely on our unrivalled end-to-end service availability and global coverage for operational communications and safety services.To search the database of vessels fitted with Inm ...
Read More...

Surrey, United Kingdom ENGLAND(UK)
Maritime Training Films and Crew Entertainment. Delivering direct to your ships, anywhere in the world, for over 50 years! Walport Maritime Training Films are memorable, exciting and thought-provoking training films for crew worldwide.
Read More...

Freelance Master Mariner - ASD & Voith Schneider propulsion Training Master. Ship/tug/yacht delivery and tug audits.
Read More...

Found your ship? Note the number type of service available aboard (phone fax telex email) and Inmarsat system(s) fitted (Inmarsat-A B C M mini-M) and press Contacting ships via Inmarsat for full instructions.
Read More...

Ship Delivery Yacht Delivery Boat Delivery Ship Movement Yacht Movement Boat Movement
Read More...

The Docks, Falmouth, Cornwall, United Kingdom
Sub Marine Services Ltd is an independent company established in 1980 with its operational base, workshop, stores, offices and vessel berths based within the Falmouth Docks complex of A & P (Falmouth) Ltd in Cornwall, UK, situated at the entrance to t ...
Read More...

HQS Wellington Temple Stairs, London, United Kingdom
The Security Association for the Maritime Industry (SAMI) provides an independent regulatory trade association for maritime security companies.
Read More...

United Kingdom
Tel: +44.1789.471541. Fax: +44.1789.881105
As a true multi modal operator we offer Sea Air Road and Rail solutions covering both imports and exports to/from the UK as well as worldwide crosstrades. Thrid Party Logistics (3PL) Worldwide Ocean Export/Import Consolidation Multimodal Operator FC ...
Read More...

ForwardersInternational removals transport shipping and storage services. Main offices in the UK and Germany with agents Worldwide. Online quotation facilities.
Read More...