Malta

Medsea Shipping Agency was set up in 1999 as a Liner and Tramp Agency with the prime intention of promoting Malta as a hub for container, bulk and liquid cargoes. Through the years, the business was developed to cater mainly for Principals using Malta as ...
Read More...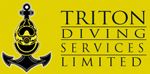 Operating Worldwide, Triton Diving Services Ltd aims to provide a superior, well managed underwater service. Our team has a strong understanding of the systems and equipment required to successfully deliver this service to our clients. Quality, Health, S ...
Read More...

MALTA
Tel:+356-21382167. Fax:+356-21386884 or 21 3382170
Ship's agents.General Ship Agency Services for the Port of Malta.
Read More...

MALTA VALLETTA
Tel:+356-242007. Fax:+356-241871
A company involved in the logistics and tourism sectors.servicing any vessel inside or outside harbour.we specialise in crew changes provisions and bunkers.
Read More...

MALTA VALLETTA
Tel:+356-324100. Fax:+356-324106
Ship agents.
Read More...

MALTA VALLETA
Tel:+356-235341. Fax:+356-220101
Ship's agents surveyors consultants.
Read More...

MALTA FLORIANA
Tel: +356-222956. Fax: +356-231939
Ship's agentsShipping Agents and Bunker Brokers in Malta (in the Mediterranean).
Read More...

Towage & Salvage
Read More...