Governors Service

Hide map

Complete modern machine workshop specialized on overhauling fuel pumps injectors and governors Woodward. Operating from the four-story privately owned facilities occupying 1200 sq. meters in Piraeus, 75 Papastratou and 17 Psarron St., 20 experienced engi ...
Read More...

Ship Repairs & Services.Modern factory repairing and reconditioning fuel injection parts. Fast reliable low-cost reconditioning of Fuel Pumps – Injectors - Nozzles and Governors. Fuel Injection System. Fuel Pumps Plungers And Barrel ...
Read More...

For over 70 years Goltens has been the alternative when the original equipment manufacturer is unable to meet the budget or the time frame available.
Read More...

Specialist Overhauling Fuel Injection Parts, Fabrication New Nozzles Pumpelements, Woodward Governors
Read More...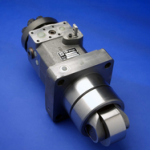 Turbocharger service, Turbocharger training facility, Worldwide, Performance monitoring service. Field engineer service 24 hour serviceFuel & emmisions monitoring service  •  Governors & controls service
Read More...

Kenner-New Orleans, LA, United States
Gulf States Marine Technical Bureau, Inc. is owned and operated by a professional marine engineer. We employ people with extensive expertise in any type of repairs such as steel work, engine repairs, electric motor rewinding to take place aboard a vessel ...
Read More...
Sales and support of diesel engines, gearboxes and transmissions in the fields of Marine (all kinds of vessels), Railways, Aircraft, Energy production and Heavy vehicles of all types and applications.
Read More...

Brightsun Group consists of six companies. We started operations in 1998 with a team of five persons and have seen our staff strength increase to over 300 in 2008. WORKSHOP FACILITIESSituated in Tuas, our 62,000 square feet workshop is well-equipped with: ...
Read More...