UAE

For four decades, Elcome International has been providing world class sales and service support for leading customers in the maritime industry throughout the Arabian Gulf. We represent top international manufacturers and service providers of Airtime,&nbsp ...
Read More...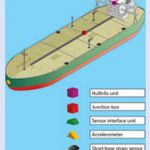 KDU WORLDWIDE TECHNICAL SERVICES (FZC) was established in 2005 as an Electrical and Automation solutions provider for the marine and offshore industry. We deliver solutions tailored to the unique requirements of each of our clients & have an outstandi ...
Read More...

BREEZE Trading & Services (BREEZE) provides solutions to Marine HVAC and Refrigeration systems. Our scope of services covers the full life-cycle of Marine HVAC & Refrigeration applications from inspection, design, installation and commissioning to ...
Read More...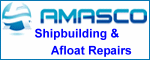 As a large and well established company in the Middle East, AMASCO enjoys a world class reputation for its standard of workmanship and reliability. The company was established in 1987, principally to perform the repair and maintenance work required on the ...
Read More...

Specialized team of engineers undertake wide variety of  jobs with complete range of compressors, condensers and is capable of  overhauling equipments from almost any manufacturers e.g. Carrier, Carlyle, York, Daikin, Stall etc etcA complete ran ...
Read More...

Leading heat transfer company in the Middle East
Read More...

Master Systems is one of the fastest growing offshore navigation and communication sales and service experts in the Middle East. Dynamic, technically sound and backed by superior service made available locally, Master Systems has grown into a sizeable net ...
Read More...