The Netherlands
Automation Control Equipment. Stork-Kwant B.V. are specialists in the designing and manufacturing of control equipment for ocean going vessels for more than 65 years. Their range of products consists of : Ship's Telegraph Systems Control Units Rotating an ...
Read More...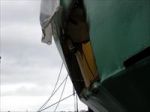 1042 AL Amsterdam, The Netherlands
We carry out repairs of small and large claims for local stevedoring companies, agencies and shipowners.This work includes:Fire and welding work on board shipsReplacement of piping and repairRepairs damage to both ship cranes and maintenanceConnecting anc ...
Read More...

Rotterrdam, Harbour Rotterrdam, The Netherlands
Due to the continuing demand for Ameron Glassfiber Epoxy Pipe systems (GRE) on sea-going vessels, Wetering Rotterdam is increasingly involved in prefabrication, installation and retrofitting jobs, often during vessels stay in port or even during sea voyag ...
Read More...
Hydraulic specialists for Shipping and offshoreAt Specken Hydraulics we specialise in the repair, maintenance and design of hydraulic systems and its associated electrical systems for the maritime and offshore market. Our team have both the experience and ...
Read More...

Automation Control Systems. Manufacturing and supply of total integrated automation systems for Control Alarm and Monitoring Power Management and Propulsion Control.
Read More...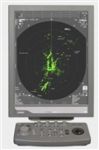 NH ROTTERDAM, Schaardijk 23, The Netherlands
Alphatron Marine BV of Rotterdam was founded in 1989 and currently employs about 135 people. The company is privately owned and has a flexible approach to both manufacturers and customers. A fully autocad supported engineering team takes care of all new b ...
Read More...

Rotterdam, Waalhaven, The Netherlands
Rotterdam Offshore Group has an open sea accessible, strategic and ISPS location in the main port of Rotterdam. There are lay-by facilities for (marine, sea-going and Jack Up) vessels up to 190 m length, 80 m breadth and 9.5 m draft. Rotterdam Offshore G ...
Read More...

Spijkenisse, Rotterdam, The Netherlands
Hydraulics is a world leader in the field of maintenance, repairs, overhauls and sales of hydraulic pumps, motors, cylinders, valves and components for the maritime, off-shore industrial and transport industries. MH Hydraulics is active in more than 90 co ...
Read More...

Turbo Engineering can guarantee service and product reliability of the highest order. Our qualified highly skilled and experienced staff are ready to inspect overhaul and repair turbo machinery of all makes and types e.g. Mitsubishi MAN PBS. General ...
Read More...
2984 AW Ridderkerk, The Netherlands
We are the official service representative for Nabtesco Marine Control Systems for Europe and Middle East.We can provide you with the genuine Nabtesco original and spare parts for all the Nabtesco Marine Control systems.
Read More...