Yokogawa

Ship repairs and services.Diesel engines component reconditioning fuel injection equipment motor rewind and all low and medium voltage rotating equipment. In-situ machining line boring etc.Service/sales representation for: Wartsila Pielstick SKL Deutz Kob ...
Read More...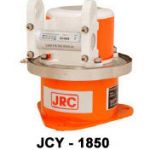 Space Electronics Ltd, has been founded in 1976 and since then it constitutes one of the leading marine electronics, navigation and communication firms in Greece. Representing the most famous makers in the world, Space Electronics Ltd., offers products of ...
Read More...
Maritronics was born in 1980 from the tough Marine Electronics environment of the United Arab Emirates, far from the traditional Marine Electronics manufacturing nations. Powered by a team of factory trained engineers, backed by original spare parts inven ...
Read More...
Malins Marine Service Co. Ltd. Locate Shanghai City. Our product is navigation and communication equipment ,including: marine radar,gyrocompass,autopilot,satcom-b/m/c/f,GMDSS,etc... Our service: 1,installation 2,repair 3,maintenance 4,commission Maker of ...
Read More...