WARTSILA

Ship repairs and services.Diesel engines component reconditioning fuel injection equipment motor rewind and all low and medium voltage rotating equipment. In-situ machining line boring etc.Service/sales representation for: Wartsila Pielstick SKL Deutz Kob ...
Read More...

Our company Omnis Marine, has partnered with Kormarine Services, representing the Group in Europe. We now provide technical services; certified technicians to perform any type of repairs, rebuilding, overhauling and other operations. Our Hyundai Heavy In ...
Read More...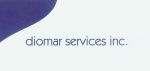 DIOMAR SERVICES INC.  is a consulting naval architecture and marine engineering company established and based in Greece on July of 1999. Genuine and OEM Spare parts for DEUTZ, MAK, MWM, FUJI and CATERPILLAR, PIELSTICK, WARTSILA, MTU main engin ...
Read More...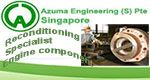 Qualified Recondition Repairer (ISO 9001:2000 since November 1998)Qualified marine diesel component repairer for:Piston crowns Cylinder covers Exhaust valve spindles Exhaust valve seats Exhaust housings etcCertified by:Our reconditioning and repairing tec ...
Read More...