OK

Adams Hydraulics is a company, which is active in the field of supply, as well as the Repair and Inspection of Hydraulic Systems (low and high pressure) for marine use. Our company is renowned for its large stock from well established companies of Hydrau ...
Read More...

Repairs and installations of refrigeration and air conditioning systems. Rebuilding refrigeration compressors. Manufacturers of Package A/C units for control rooms. Our company KLIMAFROST LTD is certificated by ISO 9002 from ABS, was created after a succ ...
Read More...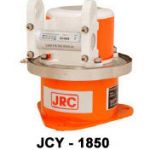 Space Electronics Ltd, has been founded in 1976 and since then it constitutes one of the leading marine electronics, navigation and communication firms in Greece. Representing the most famous makers in the world, Space Electronics Ltd., offers products of ...
Read More...
Ship repairs and services.Diesel engines component reconditioning fuel injection equipment motor rewind and all low and medium voltage rotating equipment. In-situ machining line boring etc.Service/sales representation for: Wartsila Pielstick SKL Deutz Kob ...
Read More...

COOL DYNAMIC was established in Piraeus in 2000 by experts on the field of refrigeration whose prime objective was the production of re-manufactured refrigeration compressors (according to the manufacturer's specifications), who focus on highest quality w ...
Read More...

Domestic and overseas high-standard installation, maintenance and repair services can be provided through our trained and experienced engineers and the official worldwide service networks of TOKYO KEIKI, HIGHLANDER and ROCKSON.We ensure:onboard services b ...
Read More...

Malins Marine Service Co. Ltd. Locate Shanghai City. Our product is navigation and communication equipment ,including: marine radar,gyrocompass,autopilot,satcom-b/m/c/f,GMDSS,etc... Our service: 1,installation 2,repair 3,maintenance 4,commission Maker of ...
Read More...