MAN

A. Makarian Company, continues the project of "MERKOURIOS MAKARIAN S.A." who was the pioneer founder in 1960 in Greece upon fuel injection systems. From 2000 the company expanded to new owned facilities and continues through the 45 years of knowledge and ...
Read More...
Ship Repairs & Services Ship Spares Suppliers. With experience since 1975 in the turbochargers section and now under a new surname in our privately owned warehouse with all the necessary equipment our trained technicians can provide you with reli ...
Read More...

Ships Repairs & ServicesLocated in industrial area of Aspropyrgos. Full equipment for fabrication of all types of boilers & E.G.E tubes Main & Auxiliary boiler repairs and heat exchangers.
Read More...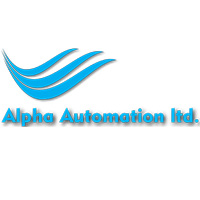 We are providing marine services in Automation Electric, Electronic and more particularly Pneumatic Systems carried out by specialized and well-trained personnel, Our company is sales partner at Elefsina Greece of the pneumatic section of a firm which coo ...
Read More...

COOL DYNAMIC was established in Piraeus in 2000 by experts on the field of refrigeration whose prime objective was the production of re-manufactured refrigeration compressors (according to the manufacturer's specifications), who focus on highest quality w ...
Read More...
Southampton, Hampshire, ENGLAND (UK)
PB Asher offers fast service, repair and diagnosis on diesel fuel pump, diesel injection engines, handraulic and hydraulic starting equipment.
Read More...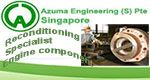 Qualified Recondition Repairer (ISO 9001:2000 since November 1998)Qualified marine diesel component repairer for:Piston crowns Cylinder covers Exhaust valve spindles Exhaust valve seats Exhaust housings etcCertified by:Our reconditioning and repairing tec ...
Read More...

Kenner-New Orleans, LA, United States
Gulf States Marine Technical Bureau, Inc. is owned and operated by a professional marine engineer. We employ people with extensive expertise in any type of repairs such as steel work, engine repairs, electric motor rewinding to take place aboard a vessel ...
Read More...