Danfoss
The company I. CHRISTOFORAKIS C.O. with the tactful title PSYCTOTECHNIKI, based in Piraeus is activated from 2007. Our company is activated in industrial marine refrigeration and air condition. We provide our services all over the world by experienced te ...
Read More...

Service Hydro is an engineering company in Hydraulics/Pneumatics for design and construction of power units.We design, build and install complete power packs for industrial, mobile and marine applications with projects all over the world.
Read More...
Hydraulic specialists for Shipping and offshoreAt Specken Hydraulics we specialise in the repair, maintenance and design of hydraulic systems and its associated electrical systems for the maritime and offshore market. Our team have both the experience and ...
Read More...

PSYCTOTHERM founded in 1969, specialized in the field of Marine Refrigeration and Air Conditioning installations & trade. In 1990 the company starts the commercial activities by the exclusive representative of the firms.
Read More...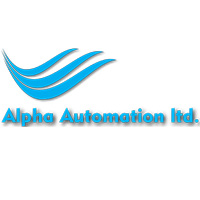 We are providing marine services in Automation Electric, Electronic and more particularly Pneumatic Systems carried out by specialized and well-trained personnel, Our company is sales partner at Elefsina Greece of the pneumatic section of a firm which coo ...
Read More...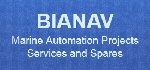 BIANAV has the capacity to analyze and solve problems and projects such complex that competition is leaving behind. BIANAV is using scientific analysis and experimentation in order to accumulate, develop and apply technological knowhow in MARINE AUTOMATIO ...
Read More...