Tank Cleaning
Hide map
HILIOS ANASTASIOS LTD was found to provide cleaning, hydroblasting, snadblasting, sponge jet and painting services to floating vehicles and overland facilities. A. Hilios Ship Protection Structure provides- Cleaning in shipping and industrial sectors.- S ...
Read More...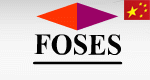 As leading professional hydro-blasting and coating contractor in China, we can fulfill any challenging requirement from owner side, for any class of ship or offshore unit. In May 2012, we are proudly nominated as contractor of project on FPSO PETROBRAS 63 ...
Read More...

ANTIPOLLUTION S.A. is a company intending to an environmental management and valorization of the waste and as such it could only operate by applying correct environmental conditions. Our company fully complies with the provisions of the International Envi ...
Read More...

The company Fintanis Panagiotis was founded in 1979 by himself after a long-lasting experience in the sector of maintenance and the repair of ships. High Pressure Hydroblasting, Sandblasting, cleaning gas free, general dyes, coatings, environmental clean ...
Read More...

FUJAIRAH, UNITED ARAB EMIRATES
Piping Works.Mechanical Repairs.Engine overhauls, Grab Repairs,Hydraulic equipment & piping works, Valve Over-hauling (Various types of Valves)Pumps overhaul and repairs, Repair and Fabrication of Bollards, Chocks, Derrick, Railings & Fairleads, C ...
Read More...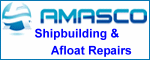 As a large and well established company in the Middle East, AMASCO enjoys a world class reputation for its standard of workmanship and reliability. The company was established in 1987, principally to perform the repair and maintenance work required on the ...
Read More...

We provide Industrial, Marine and Commercial businesses with the services of, but not limited to:Tank Cleaning, Mechanical Cleaning, Oil Flushing, Hydro Blasting & Pressure WashingAll work performed by WMC is to the highest of standards as per ISO 900 ...
Read More...