Ship Cleaning
Hide map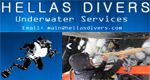 Divers underwater works. Divers Underwater works and repairs. Underwater searches cleaning and recoveries. Video inspection approved authorised by most Societies.
Read More...
DIVING STATUS is licensed and certified to perform commercial underwater and diving services including underwater ship Hull cleaning, propeller polishing, classification society approved in-water survey, underwater welding, coastal marine survey and civil ...
Read More...
Divers underwater works. In-water inspections approved by major Classification Societies. Approved by Class wet & dry welding. Maintenance of vessel's hull such as, U/W hull cleaning, propeller polishing,removal and/or blanking of gratings, waterproof ...
Read More...

PSOMAKARA Diving Services & Consulting Co was founded in 1992 in Greece. Consolidated in the field of underwater services thanks to the high quality of services offered.It has establishments in: Greece (Piraeus, Chios, Thessaloniki, Crete, Korintho ...
Read More...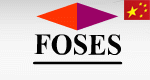 As leading professional hydro-blasting and coating contractor in China, we can fulfill any challenging requirement from owner side, for any class of ship or offshore unit. In May 2012, we are proudly nominated as contractor of project on FPSO PETROBRAS 63 ...
Read More...

ANTIPOLLUTION S.A. is a company intending to an environmental management and valorization of the waste and as such it could only operate by applying correct environmental conditions. Our company fully complies with the provisions of the International Envi ...
Read More...

For more than 20 years, Dynamic's dedicated team has been providing worldwide superior quality Marine and Industrial services with unprecedented professionalism.
Read More...

HILIOS ANASTASIOS LTD was found to provide cleaning, hydroblasting, snadblasting, sponge jet and painting services to floating vehicles and overland facilities.  
Read More...

Cleaning, painting, sandblasting.
Read More...