Scaffolding Services
Hide map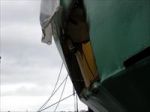 1042 AL Amsterdam, The Netherlands
We carry out repairs of small and large claims for local stevedoring companies, agencies and shipowners.This work includes:Fire and welding work on board shipsReplacement of piping and repairRepairs damage to both ship cranes and maintenanceConnecting anc ...
Read More...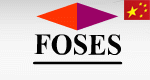 As leading professional hydro-blasting and coating contractor in China, we can fulfill any challenging requirement from owner side, for any class of ship or offshore unit. In May 2012, we are proudly nominated as contractor of project on FPSO PETROBRAS 63 ...
Read More...

The company Fintanis Panagiotis was founded in 1979 by himself after a long-lasting experience in the sector of maintenance and the repair of ships. High Pressure Hydroblasting, Sandblasting, cleaning gas free, general dyes, coatings, environmental clean ...
Read More...

USA Waukesha. Wisconsin Tel:+1-414-5236500. Fax:+1-414-5236595
ThyssenKrupp Safway Thyssen Krupp Safway has been a leader in scaffolding services and access solutions in North America since 1936. Our branch network has expanded to more than 85 company-owned locations aided by 4,000 employees throughout North America ...
Read More...

Scaffolding and staging.
Read More...