Bulgaria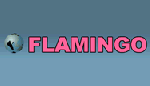 Flamingo Shipping Ltd is a part of Flamingo Group, consists of several separate companies, each offering products and services in different business sectors. The group is dedicated to its efforts to offer overall solutions to its clients through exce ...
Read More...

BULGARIA VARNA
Tel:+359-52-632180. Fax:+359-52-632029
Shipbrokers.Our activities includes shipbroking spot and timechartering container shipments fcl lcl ship agency
Read More...

Shipbrokers
Read More...