Spares 2nd Hand
Hide map

Ship Spares Suppliers Turbochargers spare parts. Complete available in our stock new or 2nd hand recondition.Complete units or parts as Turbines shafts and Blowers casings nozzle rings impellers oilpumps defusers for most types of marine turbochargers.Our ...
Read More...

Your Global Marine Engines and Spares Supplier.We have serious contacts with almost biggest Engine manufacturers in Turkey that are about 20 manufacturers.
Read More...

We are one of Asia's largest stockist/supplier of second hand marine equipments and its spares. Our Company M/s.Shyam Exports, is established in Bhavnagar (Gujarat) India. Our activity is to supply and export all types and makes of Ship Machinery and its ...
Read More...

United Machineries Ltd. located in Piraeus Greece is one of the biggest stockist/suppliers in new reconditioned and overhauled spare parts for the marine world.
Read More...

United Marine Spares International Inc. was established in Greece in 1990. Thereafter the Company has been providing spare parts Genuine or O.E.M. and services worldwide, with procedures which ensure  quality of the spare parts and with respect to sa ...
Read More...

I. A. MARINE & METAL is  Exporter and Supplier of various used and reconditioned Marine spare parts. We supply our goods in international as well as local markets UAE, US, UK, Singapore, Greece, phillipines, italy, NL & China are big consumer ...
Read More...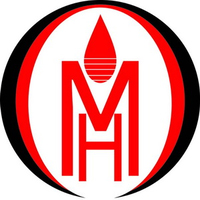 Bhavnagar, India, Gujarat, India
We M. HARAKHJI AND SONS, BHAVNAGAR (INDIA) reconcile that we are one of the leading exporter of second hand reusable, good condition ship machineries and spares sourced from ships for Re-cycling. ​We have very big enclosed warehouse in Mamsa, Industrial A ...
Read More...

Marine Industrial Machinery |Mahavir Export is a professionally managed organization engaged in the commerce of Ship Spares. We are one of the prominent suppliers of New or Pre-own (Used & Second Hand) marine & Industrial machinery, Like Engine &a ...
Read More...

Extensive range of new hermetic, semi hermetic, open drive reciprocating and screw refrigeration compressors from all brands of the marine market ready for sale at any time.New Compressors, Reconditioned Compressors, Spare Parts, System Componets, Evapora ...
Read More...

Nabeel Marine Trading LLC is a well known global supplier of Marine Equipments, New & Re-useable [Re-conditioned] Spare Parts and Accessories. New / Used & Recondition Ship Main & Aux.Engine,Generator set,Oil Separator,Air Compressor,Pump,Turb ...
Read More...