Shafts Drive
Hide map

SKF Marine has a marine-dedicated engineering and technical team ready to work with you worldwide – for service, advice, maintenance and more. The business is complex enough. When you're ready to simplify, the name is SKF Marine. Services & Solutions ...
Read More...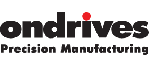 Chesterfield, Derbyshire, England
UK & Worldwide Sales & Manufacturing - Gearboxes Reducers Precision Gears Commercial Gears Couplings Linear Bearings Fasteners Anti-Vibration Springs Mechanical Accessories Precision Anti-Backlash Spur Gears Precision Pinion Shafts Precision Gear RacksP ...
Read More...

Seven Hills NSW 2147, Australia
Pumpseal Sales build and engineer specialised products to meet custom applications. We supply pump sets in electric and diesel engine driven configurations, bare shaft pumps, air powered diaphragm pumps, lubrication pumps and accessories, centrifugal pump ...
Read More...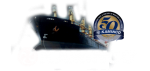 We offer Products, Engineering Services, Spare parts and Consultancy by the most reputable manufacturers in the world helping you run Safer, Greener, More Efficient Ships and Facilities Kaminco represents a worldwide support network, serving the Maritime ...
Read More...

Marine Driveshafts Universal joint driveshafts afford the maximum range of engine and drive placements and operating speeds. The inherent ability of universal joint driveshafts to operate at angles from zero to many degrees coupled with length compensati ...
Read More...

The variety of our products, that is continuously extended, covers a big range of the sector of transmission systems: •Transmission, Fork lift, Conveyor, Agricultural, and other Special Chains   •Sprockets and Plate wheels•Spur Gears, Beve ...
Read More...