Piraeus

Sea & Land is the complete solutions for marine & industrial refrigeration and airconditioning systems.Back up and technical suport everywhere anytime. Original spare parts. Imediate answer on any demand.Delivery of compressors and spare parts at ...
Read More...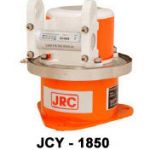 Space Electronics Ltd, has been founded in 1976 and since then it constitutes one of the leading marine electronics, navigation and communication firms in Greece. Representing the most famous makers in the world, Space Electronics Ltd., offers products of ...
Read More...

United Marine Spares International Inc. was established in Greece in 1990. Thereafter the Company has been providing spare parts Genuine or O.E.M. and services worldwide, with procedures which ensure  quality of the spare parts and with respect to sa ...
Read More...