Glyfada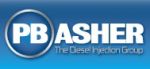 After two generations of family tradition in the shipping business, we have established our company , purchasing spare parts for ships , "GENERAL MARINES SPARES AND REPAIRS" based in own new modern office environment , employing experienced and well t ...
Read More...
We are now cooperating with one of the biggest manufacturers of valves and air vent (pipe) heads in the field, RK Marine. We can provide most types of valves, such as butterfly valves, SDRN valves, check valves, storm valves, globe valves, angle valves an ...
Read More...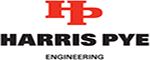 Operating worldwide on a 24/7 basis, our Group philosophy is to provide a global service with a focus on supplying top quality products and fast and efficient customer service. We have over three decades experience in the marine and associated industrial ...
Read More...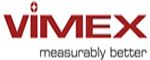 The shipping fleet is responsible for a significant part of pollutants released to air and water. Most ships burn fossil fuels, often the dirtiest fuel on the market, and emissions of carbon dioxide, nitrogen and sulphur oxides directly affect our global ...
Read More...

Test Kits:  Marine Fuel & Lube Oil Cabinets  TBN & Water Test Kits  Automatic Fuel Samplers  Potable Water Test Kit  Sewage Water test kits  Boiler & Cooling Water test kits Condition Monitoring Systems:   ...
Read More...