England
Suffolk, Bury St Edmunds, England
AMOT works with original equipment manufacturers and oil and gas companies to design and develop safety products and solutions for engines, compressors, turbines and other rotating equipment. Our product families include valves, electric and pneumatic ins ...
Read More...

Machinery & Equipment. Charge air coolers and other marine heat exchangers. Coolers replaced on all engine types - exact replicas to oriinal standards. Delivery 1 to 2 weeks.
Read More...

Bentley Road South, Darlaston, ENGLAND
Ansell Jones are a world leader in the manufacture of high quality lifting, mooring, reeling and winch equipment for use in the safety critical offshore and marine industries, with a history going back more than 150 years.The product range is vast and enc ...
Read More...

Burscough, Lancashire, ENGLAND
Automation Control.Leading U.K. distributors for valves pneumatics instrumentation and water control products.
Read More...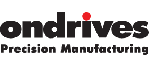 Chesterfield, Derbyshire, England
UK & Worldwide Sales & Manufacturing - Gearboxes Reducers Precision Gears Commercial Gears Couplings Linear Bearings Fasteners Anti-Vibration Springs Mechanical Accessories Precision Anti-Backlash Spur Gears Precision Pinion Shafts Precision Gear RacksP ...
Read More...

KPM supplies quality hydraulic equipment for mobile, industrial, construction, marine, and many other engineering applications.We offer a pioneering range of Staffa motors, axial piston pumps, axial piston motors and mobile control valves. 
Read More...

Bradford, West Yorkshire, England
Federal-Mogul's Ferodo® brand was born in England in 1897. The founder of Ferodo was Herbert Frood who set up the first company in the world to be entirely dedicated to the design and manufacture of friction products. Today, Ferodo products are specified ...
Read More...

Electronic Electric Equipment.Manufacturers of industrial charge controllers industrial battery chargers battery chargers controlled rectifiers Voltage & Current Alarm Monitors
Read More...

Manufacturers.Manufacturer of ultrasonic thickness gauges coating thickness gauges liquid level indicators hatch cover testers.
Read More...

Coltraco designs and manufactures a specialised range of ultrasonic monitoring and preventative maintenance instrumentation used in the marine, fire protection, offshore petrochemical, industrial, process, defence, government and rail industries.
Read More...

Graviner Mk6 Crankcase explosions due to ignition of oil mist can be disastrous to both vessel and crew so marine safety equipment on board must be capable of dealing with a possible hazard in seconds.
Read More...

Electronic Electric Equipment.Power factor correction equipment including capacitors controllers contactors and complete automatic correction systems
Read More...

Machinery & Equipment.Suppliers of mechanised plasma cutting equipment
Read More...

Our Kidde Graviner trained engineers are fully equipped to travel the globe completing:- Service & Repairs System Upgrades Installations We also stock an extensive range of Mk4 5 & 6 spare parts which we can supply worldwide.
Read More...