Rotterdam
The company grew from a small anchor and chain factory into one of the world's largest marine stockist. Later, the company became marketleader in servicing and repair of all types of lifeboats and davit systems. Safety Equipment Market leader in serv ...
Read More...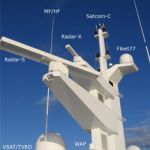 SAM Electronics Nederland B.V. offers comprehensive products and services through to the complete fitting of a ship with all its electrical and electronic installations, systems and components. We consider ourselves a partner to the shipbuilding industry ...
Read More...

Rotterdam-Hoogvliet, Netherland
Cargo Care Solutions is a young company with a long history on the field of cargo access equipment. As former after sales network of Macor Neptun and SEOHAE Marine System we have over 30 years of experience in our branch. Today we are an independent and a ...
Read More...

Electronic electric equipment.Installation and services in the field of navigation and communication equipments. Representative for:JRC Yokogawa Skanti Phontech Skipper Elac Walker McMurdo Comrod Hokushin Icom Jotron Kelvin Hughes Mackay marine Thrane &am ...
Read More...

Wortelboer is specialized in the supply of anchors and chaincables, in all sizes and diameters. Also, a very large stock of chaincables is kept, in diameters ranging from 14mm – 122mm U3, which are ready for immediate dispatch!
Read More...