Drapetsona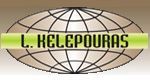 Ships Repairs and services. Stockist and spares suppliers for marine diesel engine parts. Cylinder liners covers pistons rods skirts etc. for Sulzer MAN B&W Pielstick MAK Daihatsu etc. Qualified reconditioning of diesel engine mechanical c ...
Read More...

KYROS MARITIME " company is specified in selling alternative marine spare parts of all the major manufacturers , such as ALFA LAVAL , WESTFALIA , MITSUBISHI , DAIHATSU , YANMAR , HATLAPA , FUKUSHIMA . We can provide you with top quality alternative spare ...
Read More...

Sea & Land is the complete solutions for marine & industrial refrigeration and airconditioning systems.Back up and technical suport everywhere anytime. Original spare parts. Imediate answer on any demand.Delivery of compressors and spare parts at ...
Read More...

United Marine Spares International Inc. was established in Greece in 1990. Thereafter the Company has been providing spare parts Genuine or O.E.M. and services worldwide, with procedures which ensure  quality of the spare parts and with respect to sa ...
Read More...

The PYROTEK SA active since 1981 in the importation and marketing of refractory and insulating materials and placing them on the Greek market. It was the first Greek company importing and distributing of mineral wool in Greece. The PYROTEK SA As a represe ...
Read More...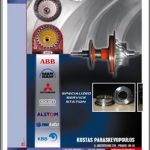 TURBOMARE's services include a wide range  of activities such as turbocharger overhauling and inspection, reblading of rotors, dynamic balancing, retro-fit, ultrasonic inspection, reconditioning of bearings and pumps and spare parts supply and replac ...
Read More...