VOLVO

Morfi Hydraulics is a company which focuses on the area of industrial and marine hydraulics providing our customers with a wide range of services and spares.. Our company is active in plumbing repairs and spare parts business from 1985 and we are located ...
Read More...

HYDRAULIC TECHNOLOGY HELLAS is one of Greece's leading hydraulic companies for quality and reliability.We service the marine and constructions factories all around the world.HYDRAULIC TECHNOLOGY HELLAS is experienced in electro-electronic hydraulic power ...
Read More...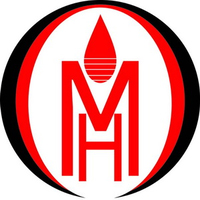 Bhavnagar, India, Gujarat, India
We M. HARAKHJI AND SONS, BHAVNAGAR (INDIA) reconcile that we are one of the leading exporter of second hand reusable, good condition ship machineries and spares sourced from ships for Re-cycling. ​We have very big enclosed warehouse in Mamsa, Industrial A ...
Read More...