Pielstick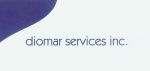 DIOMAR SERVICES INC.  is a consulting naval architecture and marine engineering company established and based in Greece on July of 1999. Genuine and OEM Spare parts for DEUTZ, MAK, MWM, FUJI and CATERPILLAR, PIELSTICK, WARTSILA, MTU main engin ...
Read More...

Gravendeel, Zuid-Holland, The Netherlands
  Established in 1935, we specialize in delivering OEM spare parts for four stroke diesel engines of European origin. The parts are manufactured by European Original Equipment Manufacturers. Warranties similar to those of the engine builders are gra ...
Read More...

Kenner-New Orleans, LA, United States
Gulf States Marine Technical Bureau, Inc. is owned and operated by a professional marine engineer. We employ people with extensive expertise in any type of repairs such as steel work, engine repairs, electric motor rewinding to take place aboard a vessel ...
Read More...

Company's services include : Ship's Agency at Panama Canal all ports of Egypt, Inspection & Maintenance of Life boats/Davits, Fall Preventing Devices (FPDs) supply, Anqing Daihatsu 5DK-20 parts supply,  protection from Pi ...
Read More...

Stanmore, London, United Kingdom
Leading stockiest of reusable marine equipments and spares. We are the only company with their office in London and own warehouse in India.  Following are the goods that we usually have in ready stock. 1. Main engine,generators and parts (Deut ...
Read More...

REZA ENTERPRISE is a ship recycling associated company engaged in the Marine field on the west coast of India. The company is the stockiest and supplier of marine spares & equipment to ship Owners, Ship Managers and industries.The Range of activities ...
Read More...