Hamworthy

Ships Repairs & ServicesLocated in industrial area of Aspropyrgos. Full equipment for fabrication of all types of boilers & E.G.E tubes Main & Auxiliary boiler repairs and heat exchangers.
Read More...

North Shields Tyne & Wear, ENGLAND UK
Specialising in the supply of spanner boiler & burner spare parts other marine boilers / burners spares available ffy igniter spares nozzles gauge glasses.Spanner boiler & supreme oil burner spares including all boiler mountings :SAFETY VALVES, PU ...
Read More...
Goh IGS & Automation Pte Ltd (GIA) was born in 2001 as a inert gas systems powerhouse with the most experience Inert Gas System engineers in the market. We have provided over 10 years of reliable service to major fleet owners in their IG Systems and o ...
Read More...

Owner-operated business Wenzel Marine has been specialising in this area since 1991 and is able to process more than 70% of its customer orders from its on-site warehouse in Brinkum, near Bremen. Our main business is the supply of genuine and non-genuine ...
Read More...
Chittagong, Chittagong, Bangladesh
Ship breaking yard based second hand and reconditioned ship spare parts and equipment exporter/supplier with greater concern on quality. Maven is designed as one stop source for all kind of second hand ships equipment and spare parts from the range of two ...
Read More...
We supply an extensive range of marine equipment, including diesel engine and parts, air compressors, turbocharger, purifiers, freshwater gensets, pumps, hydraulic pump, hydraulic motors, plate heat exchangers, container lashing materials,marine fenders, ...
Read More...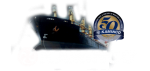 We offer Products, Engineering Services, Spare parts and Consultancy by the most reputable manufacturers in the world helping you run Safer, Greener, More Efficient Ships and Facilities Kaminco represents a worldwide support network, serving the Maritime ...
Read More...