Art & Decoration
Hide map

All models are hand made. The aproximation and fidelity of each model is accomplished via twenty and more years of experience and prowess. Most of the models are based on real scrieves which are available from shipping companies, collectors, museums etc.
Read More...

We, BULENT and MURAT SAGDIÇ two brothers have been keeping on ship models since 1990. In February, 2006, our firm GELİBOLU MODEL MAKET started commercial activities.  
Read More...

Lerwick, Shetland, United Kingdom
Shetland marine artist Jim Tait. Oil Paintings and giclee fine art prints. Commissions welcomed for ship and boat portraits. The home page for marine art paintings and prints by Shetland artist Jim Tait.
Read More...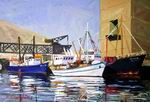 Yachts & Boats Decoration.Authentic paintings and sculptures. Also silkscreens posters engravings and frames for interior decoration.
Read More...

Specialized Wood Products Construction for Marine and Architectural Applications, (Marine Furniture, Marine Doors, Model Construction for marine applications, Signs from wood for Marine, Engraved parts for Marine ).
Read More...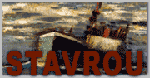 Decoration Maritime artist's. The figures of ships the historic Greek harbours the traditional marine islands dominate in Stavrou's impressionist oil paintings. The Greek artist's original marine paintings art prints and sculptures present an ideal soluti ...
Read More...

Decoration marine. Decoration maritime arts de table instruments de navigation hublot-miroir barre-a-roue lampes marines sextants corne de brume.
Read More...

SPAIN CARBONERAS/ALMERIATel:+34-620-225221
Yachts & Boats Decoration. Our company is offering an new product direct from our marine nursery galleon: replicas of Amphoras ancient.
Read More...