Marine Unions and Clubs

Is a non profit Club founded and established in Piraeus since 1979.In the Club are over 500 members of high class Shipping Engineers (Chief Engineers) graduated by the National and Individual Marine Academies and academically qualified Marine Engineers fr ...
Read More...

ABMA is a national association representing the manufacturers of commercial industrial and utility steam generating and fuel burning equipment as well as suppliers to the industry.
Read More...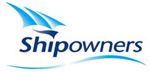 With almost a century and a half of expertise in providing protection and indemnity cover for smaller and more specialised craft Shipowners' is one of the oldest Protection & Indemnity Clubs in the world. We have expanded from our origins in the UK to ...
Read More...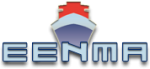 Hellenic Shortsea Shipowners Association established an office, exclusively dedicated to the promotion of Short Sea Shipping. This office has been assigned by the Ministry of Mercantile Marine to follow and implement all community decisions relating to S. ...
Read More...

An Organization to develop cooperative spirit and friendship among members, to be of mutual assistance to each other, and to promote and protect the interests and welfare of The American Merchant Marine.
Read More...