Media Partners
We partner only with the maritime sector firms as non profit Marine Unions and Clubs, administrations, organisations, Maritime News websites, in Greece and abroad, to build effective teams, deliver the best results for our clients and beneficiaries, maximize the resources we apply to our projects, and promote sustainable change.
Be partner with us
Hide map

Istion Luxury Yachts is proud to offer the largest fleet of private crewed charter yachts in Greece. Whether you wish to sunbathe under the Aegean sun, spend exhilarating moments sailing between the Greek islands or simply relax on board, Istion Luxury Ya ...
Read More...

Underwater Salvage Based in Michigan's Upper Peninsula, in the Township of Cedar River - Stephenson, MI; we are proud to now be listed as Service Providers (Underwater Contractors, Marine Salvage, & Specialty Trade Contractors) for 25 of our Nation's ...
Read More...

Perforated metal grille mesh with a wide range of pattern and sizes. We offer the comprehensive range of perforated metal sheets. Top grade raw material. Types: Flattened Expanded Metal, Decorative Expanded Metal, Aluminium Expanded Metal. Perforated she ...
Read More...

Portnet is the leading Greek maritime news source providing daily News & Press Release, weekly analysis and commentary plus a monthly technical review covering all sectors of the Greek shipping industry.
Read More...

Our company was established in 2001 by Mr. George Archontakis who has served the shipping community as Superintendent Engineer of Thenamaris Ships Management and Technical Manager of Minerva Marine for 25 years and is a cofounder and member of MARTECMA (m ...
Read More...

Since 1916, the Union of Greek Shipowners (UGS) represents Greek-owned commercial vessels over 3,000 gt under the Greek and other flags. Its members are primarily active in the bulk / tramp sector (i.e. bulk carriers, tankers, LNG/LPG carriers) and second ...
Read More...

Colchester, ENGLAND UNITED KINGDOM
Founded in 1970, Seatrade was acquired recently in 2014 by UBM, the world's second largest media and event organiser across a wide variety of industries. Seatrade's publications, events, management training, research and award schemes cover every as ...
Read More...

Web Host Industry. The Most Complete Web Hosting Guides and registration Domain Names. Is the most competitive one that exists in Greek Maritime and the International web hosting market. Offered for maritime companies Web Hosting Features... - Flexibl ...
Read More...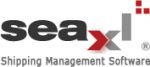 Seaxl Marine Software develops inexpensive and practical management reporting software designed specifically for the needs of shipping companies.Ready-to-use tools tailored for shipping such as CashFlow, Ships Budgets, MGA, Company Secretary and more.We u ...
Read More...

DMI (HELLAS) was established in 1994 as a branch office of the DMI group of companies. Our services include the entire DMI network of factories and exchange pools of reconditioned engine components, manufacture of charge air coolers and engine repairs. Si ...
Read More...

Bestdesign Team is a group of web designers and developers and work under Infomarine On-line services since 1999, we have been meeting and exceeding our clients expectations again, and again. We specialize in affordable web solutions especially for Mariti ...
Read More...

Marine Bunker Exchange's goal is to rationalise the bunker industry by focusing the necessary information on the one website – A one stop website!  
Read More...

Association representing the majority of Technical Managers located in Hellas or of Hellenic interests. Keeping members aware, updated, abreast and proactive in view of the rapidly changing regulatory regime, shipmanagement practice and technology.  ...
Read More...