Gyro Annual Survey
Navigation and Equipment Communication. Specialized in the supply installation and service of maritime electronics. The Voyage Data Recorder (VDR / SVDR units ) called black box recording navigation information VHF communication and radar pictures. The r ...
Read More...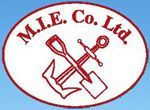 MIE Co Ltd, with the support of MIE GROUP Ltd which concludes yearly over 100 repair dry-docking contracts worldwide Technical Service ProvidersOne Tech Services Limited was established in 2007 with primary aim to provide high quality technical services a ...
Read More...

FURUNO ELECTRIC CO., LTD. (headquartered in Nishinomiya, Japan, President: Mr. Yukio Furuno) announces that its Singaporean subsidiary RICO (PTE) LTD, changes name to FURUNO SINGAPORE PTE LTD effective on the 2nd of April 2015. Offers a comprehensive ran ...
Read More...

Aqua Marine Electronics, based in Piraeus, is operating since 1992 within a broad range of activities such as supply, installation and service of marine electronic equipment, for commercial and pleasure vessels. Main areas of activity include communicatio ...
Read More...

Compared to our competitors, PRO NAUTAS has the highest internal budget for training. Our goal is to qualify our engineers on all systems in our product range. Pursuing this goal has its advantages: instead of sending more than one specialist to your ship ...
Read More...

For four decades, Elcome International has been providing world class sales and service support for leading customers in the maritime industry throughout the Arabian Gulf. We represent top international manufacturers and service providers of Airtime,&nbsp ...
Read More...

L-3 G.A. International's (L-3 GAI) mission is to provide our customers with a total shipboard package. We achieve this goal by offering premier maritime navigation, communication, and automation products, as well as power plant equipment maintenance.
Read More...

We are, Your Technical Partner Anywhere, AnytimeOneTech Services primary aim is to provide high quality technical services and trainings to our business partners in the Marine and Land sector. Our Mechanical, Electrical and Hydraulic experienced Engineers ...
Read More...
Navigation and Equipment Communication. Specialised in the supply installation and service of maritime electronics. We aim to provide innovative efficient and functional solutions in the fields of Communication Navigation Observation and Automation System ...
Read More...

Company was established in 1996, performs, safety services, trade ORION brings experience in the marine and industry market by providing structure and quality to customers, with certifications and international licenses.Safety Systems Servicing.
Read More...
SMD Marine Systems is a company specialized in repairs and installation of navigation and telecommunication equipments on board cargo and passenger vessels. We attend vessels along Brazilian coast and at ports of Latin America too.We also carry out Radio ...
Read More...
Raytheon Anschütz has an excellent reputation worldwide as a reliable provider of Integrated Bridge Systems (IBS) and nautical equipment for the shipping and shipbuilding market. As a personal partner we guide our customers through the whole process, fro ...
Read More...

MarineBCTEC is a authorized service and spare parts agent for Hyundai Heavy Industries and Samsung Heavy Industries, the world's largest shipbuilder. We are pleased to be able to offer comprehensive service coverage for Hyundai Heavy Industries and Samsun ...
Read More...

Malins Marine Service Co. Ltd. Locate Shanghai City. Our product is navigation and communication equipment ,including: marine radar,gyrocompass,autopilot,satcom-b/m/c/f,GMDSS,etc... Our service: 1,installation 2,repair 3,maintenance 4,commission Maker of ...
Read More...