Piraeus
Ship Repairs & Services Ship Spares Suppliers. With experience since 1975 in the turbochargers section and now under a new surname in our privately owned warehouse with all the necessary equipment our trained technicians can provide you with reli ...
Read More...

In situ Grinding crankshafts repairs Our technicians come to your works or vessel with portable equipment to repair worn or damaged:- Crankshaft Crankpins Crankshaft Main Journals Thrust Faces Keyways and other parts of your Marine or Industrial Crankshaf ...
Read More...
T.J. Giavridis Marine Services is a dynamic organization which provides integrated and value added services to the shipping sector. With the global network of principals represented, the company offers a wide range of services to fleet operating companies ...
Read More...

Sea & Land is the complete solutions for marine & industrial refrigeration and airconditioning systems.Back up and technical suport everywhere anytime. Original spare parts. Imediate answer on any demand.Delivery of compressors and spare parts at ...
Read More...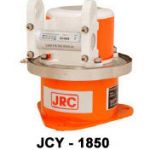 Space Electronics Ltd, has been founded in 1976 and since then it constitutes one of the leading marine electronics, navigation and communication firms in Greece. Representing the most famous makers in the world, Space Electronics Ltd., offers products of ...
Read More...

The "Consortium Union of Tugs Salvage Tugs Lyboussakis is a family owned business existing for over 20 consecutive years and it has been occupied in the field of Towing and Salvage both nationally and internationally. Towage of any kind ...
Read More...

United Marine Spares International Inc. was established in Greece in 1990. Thereafter the Company has been providing spare parts Genuine or O.E.M. and services worldwide, with procedures which ensure  quality of the spare parts and with respect to sa ...
Read More...