Attika
The largest Divers Directory FREE database www.Finddivers.com. Find your reliable Diver,s company approved by Classification for ship repair, engineers and technicians worldwide at Europe Med/Black Sea Europe Ocean Atlantic Europe - N. Sea/Baltic Far East ...
Read More...

OPTIMA REPAIRS, was incorporated as a department within OPTIMA SHIPBROKERS and is activated mainly as a Broker for Ship's repairs, conversions and technical services. OPTIMA SHIPBROKERS background and credentials, servicing Greek and International Ship Ow ...
Read More...

Corrocoat specialises in the design, manufacture and application of high performance glass flake composite coating systems. Established in 1975 and based in Leeds UK, Corrocoat now operates in more than 30 locations worldwide, providing comprehensive repa ...
Read More...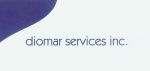 DIOMAR SERVICES INC.  is a consulting naval architecture and marine engineering company established and based in Greece on July of 1999. Genuine and OEM Spare parts for DEUTZ, MAK, MWM, FUJI and CATERPILLAR, PIELSTICK, WARTSILA, MTU main engin ...
Read More...

Bestdesign Team is a group of web designers and developers and work under Infomarine On-line services since 1999, we have been meeting and exceeding our clients expectations again, and again. We specialize in affordable web solutions especially for Mariti ...
Read More...

GEA is one of the largest suppliers of process technology for the food industry and a wide range of other industries. The international technology group focuses on process technology and components for sophisticated production processes in various end-use ...
Read More...

A-Z Shipping dictionary and Abbreviation Finder. Abbreviations, Chartering Terms, Financial Terms, Glossary Corrosion, Meteorology, Sea Words, Technical Terms
Read More...