Attica

The largest worldwide shipyards FREE database and directory. www.shipyards.gr SHIPYARDS SHIPBUILDERS, SHIPREPAIRS WORKSHOPS and representatives directory is the biggest this kind of FREE service. Find your reliable partner for ship repair yards worldwide ...
Read More...

Manufacturers Filters for all filter types of market.  Filtro Michaniki has been in business since 1985 serving the filtration needs of industry, marine industry. Highly trained filtration specialists are available to provide solutions to all filtrat ...
Read More...
TRANSTECO HELLAS LTD was founded in 1997. Is a dynamic company dealing with Power, Marine, and Process Industry Equipment and services. Successful products and services represented and our knowledge and long experience has received the best of acceptance ...
Read More...
DIVING STATUS is licensed and certified to perform commercial underwater and diving services including underwater ship Hull cleaning, propeller polishing, classification society approved in-water survey, underwater welding, coastal marine survey and civil ...
Read More...
Perama-Piraeus, Attica, Greece
Evangelos D. Xintaras, established TARAS.Sole.Ltd. in 2012, as a continuation of Dimitrios Xintaras General Ship Repairs Company which was founded in 1977 and since then has developed significantly so as to offer a wide range of Technical services, such a ...
Read More...

WRS Ltd provides qualitative services of supplying spare parts globally, through a completely customized Innovative Strategic Management Spare Parts and MRKPlace system, WRS Ltd can find the Right Products, the Right Time, in the Right Place, in the Right ...
Read More...

Marine Insurance claims: Average adjusters insurance consultants loss adjusters surveyors and forensic claims investigators.We are Marine Insurance Claims Average Adjusters specializing in; Collision Recovery, RDC & Costs, Marine Engine Damage, Extrem ...
Read More...
153 51 Pallini, Attica, Greece
The wide range of products provides solutions for the most varied tasks and challenges in a whole range of branches around the globe. At the same time, GEA Mechanical Equipment helps cut production costs and significantly and sustainably reduce the impact ...
Read More...
RadioHellenic SA, is the largest and most active sales and service organization in marine electronic equipment in Europe. The Company has an extensive experience with sophisticated equipment like Radars, GMDSS, VHF, SatCom, Instruments, Autopilots, Gyroc ...
Read More...

Ilion - Athens, Attica, Greece
Net Root Integrated Services Ltd., began providing services in October 2006. It is developed with fast rhythms in the sector of computerization of enterprises and technical support. Collaborating with the bigger companies of products of information techno ...
Read More...

Our company has had a continuous presence in the field of hydraulic high pressure systems since 1965. Our long history with its resulting experience places us at the forefront of the industry and fills us with responsibility for the future.In our premises ...
Read More...

MarTec ltd, is a technical firm, offering marine consulting and technical services worldwide. MarTec ltd established by Naval Architects & Marine Engineers - NTUA, aiming to support the Greek shipping community. However in our long list of clients ca ...
Read More...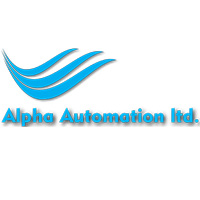 We are providing marine services in Automation Electric, Electronic and more particularly Pneumatic Systems carried out by specialized and well-trained personnel, Our company is sales partner at Elefsina Greece of the pneumatic section of a firm which coo ...
Read More...

Ships Repairs & Services Executives more than 25 years knowledge ship repairing activities and experience in manufacturing construction reconstruction and repair of all steel piping works for ships and factories as well. Specializing in the constructi ...
Read More...