UNITED ARAB EMIRATES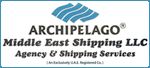 Port of Fujairah, United Arab Emirates
With its facilities strategically located inside the Port of Fujairah, capitalising on its experience, are greatly proud and happy to extend Ship Agency and Husbandry Services to a selective groups of customers who are trading their fleets in the Arabian ...
Read More...
Dubai, Dubai, United Arab Emirates
MARINETECH & ADAMS Hydraulics is a company, which is active in the field of supply, as well as Repair and Inspection of Hydraulic Systems (low and high pressure) for marine, industrial and offshore applications. Mitsubishi, I.H.I, Kawasaki, Fukushima ...
Read More...

Leading Ship Repair Company which prides in calling itself a ONE STOP SHOP for all ship repair needs of its customers. Kindly inform us if you would be needing our services in this call. For your information, our range of services are mentioned below, add ...
Read More...

Dubai, Dubai, United Arab Emirates
Dubai, UAE based company. We are specializing in Stability Calculation for Boats, Yachts and Ships using Certified Software "Dialog-Static"​ which is certified and completely suitable for submitting report to most known Classification Societies such us ...
Read More...

FUJAIRAH, UNITED ARAB EMIRATES
Piping Works.Mechanical Repairs.Engine overhauls, Grab Repairs,Hydraulic equipment & piping works, Valve Over-hauling (Various types of Valves)Pumps overhaul and repairs, Repair and Fabrication of Bollards, Chocks, Derrick, Railings & Fairleads, C ...
Read More...

Dubai, Jebel Ali, United Arab Emirates
INTERYARDS S.A. Representation of Ship's Repair
Read More...

Safety Equipment
Read More...

Safety Equipment
Read More...

From the full general agency to various elements of shipping support our services are tailored to meet the exacting needs of principals in a fast-changing global liner shipping environment in U.A.E and Percian Gulf ports Abu-Dhabi Ajman Dubai Fujair ...
Read More...

Hull/Tank Hydro blasting, Pressure – 7000 PSI to 45000 PSI, Standards – WJ2, WJ3, spot blastingHull/Tank Painting, Airless spray painting, Brush/roller painting, Tank cleaning General Maintenance, Tank De Rusting, Scrapping with scrappers, Cha ...
Read More...

Fujairah, United Arab Emirates
Marine & Offshore - General Services & Contractors
Read More...