Portugal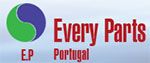 We are a firm basis and origin in Vigo - Spain, where we have located our warehouses and workshops.We have the technical team with over 30 years of experience in brand DEUTZ, MWM, ABC, CUMMNIS, CATERPILLAR, ECHEVARRIA, GUASCOR, MAK, BLACKSTONE Mirrlees, M ...
Read More...

Ambidetector works with some of the most known Makers on the international market namely Riken Keiki, RKI, GMI, MIRICO, Toka Seiki, Euro-gas, Rivertrace Engineering (RTE), Fellow Kogyo, HANGYU, SERES ENVIRONNMENT, JOWA, LIFELOC, TOTEM PLUS, Xentaur, Green ...
Read More...

With highly experienced and qualified staff, B.V.Campbell, Lda. based in Lisbon are able to provide a wide range of surveying, technical and representative skills in response to marine casualties and cargo. The area they cover is Portugal, Spain, Canary I ...
Read More...
AFONSO O'NEILL (Ship Agents in Portugal) - INTERYARDS S.A. representative in greece. With experienced knowledge of both the market and culture of the country, and able to handle all types of cargo throughout the main Portuguese ports,Afonso H. O'Neill ...
Read More...

Ship's agentsOur company is involved in shipping matters since 1951 with relevant services and assistance rendered to the shipping worldwide. Sub-agents in all Azorean Ports
Read More...

General information for registration under Madeira flag.MAR is a high standard quality register with appropriate measures having been provided in order to assure good surveillance systems of all vessels registered.
Read More...

Communication. Maritime telephone equipments Inmarsat and Mini-M. Distributors of Thrane & Thrane.
Read More...

Machinery & Equipment. Industrial machinery and technical services. Mechanical pneumatic hydraulic electrical and electronical systems. Also we can find Portuguese machinery spares.
Read More...

Manufacturers.Acousticork-sound control underlay Expandacork-expansion jointsCompcork-composition cork for industrial applications
Read More...