Rotterdam

Wortelboer is specialized in the supply of anchors and chaincables, in all sizes and diameters. Also, a very large stock of chaincables is kept, in diameters ranging from 14mm – 122mm U3, which are ready for immediate dispatch!
Read More...
The company grew from a small anchor and chain factory into one of the world's largest marine stockist. Later, the company became marketleader in servicing and repair of all types of lifeboats and davit systems. Safety Equipment Market leader in serv ...
Read More...

Inglasco Group is a major player in the marine industry providing fire and safety equipment to new build ship yards, maintenance services onboard sea going vessels, and highly specialised instrument repair services.
Read More...

The Maritime Security Consultant. The Secure-Ship anti-boarding protection system.Secure-Port 9000 volts parameter protection. Coast Protection.
Read More...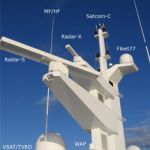 SAM Electronics Nederland B.V. offers comprehensive products and services through to the complete fitting of a ship with all its electrical and electronic installations, systems and components. We consider ourselves a partner to the shipbuilding industry ...
Read More...

Rotterdam, Waalhaven, The Netherlands
Rotterdam Offshore Group has an open sea accessible, strategic and ISPS location in the main port of Rotterdam. There are lay-by facilities for (marine, sea-going and Jack Up) vessels up to 190 m length, 80 m breadth and 9.5 m draft. Rotterdam Offshore G ...
Read More...

OPG MARINE AND OFFSHORE SERVICES is a new expanding company based in Rotterdam the Netherlands which provides solutions and services globally. Our highly qualified and experienced professional team, are constantly updated with the latest International Reg ...
Read More...

Van Doorn Container Parts was established in 1985 and started as a supplier with the formula 'One Stop Shopping' for the container market.We are specialized in delivering Container Parts and related products with a stock of more than 7000 articles includi ...
Read More...

* Pickling and passivation of cargo tanks - heating coils - piping systems* Polishing of cargo tanks (smooth surfaces)* Ferroxyl testing* Oxilyser passivity testing* Surface roughness testing* Inspection / quality control / supervisionOffices: Shanghai, C ...
Read More...

Kiwa Oesterbaai Maritime & Offshore strive to prevent exposure to hazardous materials and substances by providing certified and accredited surveys, monitoring programs, risk evaluations and advice.
Read More...

Electronic electric equipment.Installation and services in the field of navigation and communication equipments. Representative for:JRC Yokogawa Skanti Phontech Skipper Elac Walker McMurdo Comrod Hokushin Icom Jotron Kelvin Hughes Mackay marine Thrane &am ...
Read More...