Qingdao

Qingdao Anchor Chain Co., Ltd, established in 1958, has been developed into a world famous and specialized company in the manufacture of superior quality marine anchor chains and ocean engineering offshore mooring chains. The company has successfully gai ...
Read More...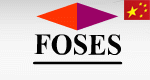 As leading professional hydro-blasting and coating contractor in China, we can fulfill any challenging requirement from owner side, for any class of ship or offshore unit. In May 2012, we are proudly nominated as contractor of project on FPSO PETROBRAS 63 ...
Read More...

We specialize in manufacturing pneumatic rubber fenders, EVA foam fenders,various marine rubber fenders and ship rubber airbags.Florescence fenders are designed, manufactured, and tested per ISO 17357 and ISO 9001:2000 requirements. And every unit robustl ...
Read More...

On-site machining: metalock stitching crankshaft machining crane s flange surface milling boring etc. Reconditioning service for piston crown exhaust valve cylinder cover propeller etc
Read More...

Qingdao, ChinaTel: +86.532.84591888. Fax: +86.532.85502772
Qingdao Yongtai Shipping Supplies Co. Ltd is one of leading manufacturer in the line marine fenders systems rubber fenders and ship launching especially pneumatic rubber fenders foam filled marine fenders.
Read More...

Professional company for thickness gauging, GMDSS radio service & ultrasonic hatch cover tesing for sea going ships, and approved by ABS,BV,CCS,CR,DNV,GL,KR,LR,IRS,RS,NK,RINA etc.  
Read More...

Everhonest Ship Engineering Co., Ltd is located in beautiful Qingdao,China. Since its establishment, the company has seeviced over hundreds vessels each years,with the business covering most all of the fields along Chinese coast line, as well as ports on ...
Read More...

Qingdao, Shandong Province, China
Leading companies in providing shipping repair and inspection service, dealing with marine parts and material supplies .
Read More...