Limassol

Tototheo Maritime was founded in 1978 by Mr. Totos Theodossiou with the purpose of installing, maintaining and operating maritime radio stations. We supply, service, integrate and install high-quality sophisticated on-board electronic equipment. Our cust ...
Read More...

Shipping, Port Agency, Forwarding, Stevedoring, Insurance, Loyd's Agency, Marine Surveying, Insurance, Travel Agency
Read More...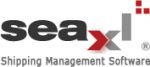 Seaxl Marine Software develops inexpensive and practical management reporting software designed specifically for the needs of shipping companies.Ready-to-use tools tailored for shipping such as CashFlow, Ships Budgets, MGA, Company Secretary and more.We u ...
Read More...

WSR was established in 2001 and is the leading ship repair and conversion company based in Cyprus. WSR provides high quality, integrated technical services, from the initial stage through to the end of the project. Our customers, Ship owners, ship operato ...
Read More...

Vispole Ltd. is proud to offer dedicated, certified health & safety services in every point in the Globe. With tailor made, high quality and flexible solutions for your organization, our expertise and dedication will stand by your side to build and ma ...
Read More...

Our main business is the supply of genuine and non-genuine MaK spare parts and turbo-chargers. We supply and original parts for air-starting compressors.
Read More...

We are, Your Technical Partner Anywhere, AnytimeOneTech Services primary aim is to provide high quality technical services and trainings to our business partners in the Marine and Land sector. Our Mechanical, Electrical and Hydraulic experienced Engineers ...
Read More...

DIVING STATUS has over 35 years experience and more than 6000 diving contracts at the forefront of underwater services supporting the shipping industry in Greece and Cyprus. Our mission is to offer turnkey, cost-effective technical services onshore and of ...
Read More...

Österreichischer Lloyd" was originally founded in 1836 and one of the biggest shipping companies in the world at the turn of the century. With the demise of the Austro-Hungarian Empire in 1918, ÖL ceased to exist and was re-born shortly after the Second ...
Read More...

Marine Engines Spare parts supply and reconditioning services.
Read More...

The official web-site of the department of Merchant Shipping.
Read More...

Rules and regulations.Index to the Circulars Issued by the Department of Merchant Shipping of the Republic of Cyprus.
Read More...