Hamburg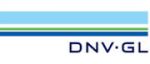 GL serves a range of industries with a special focus on the maritime and energy sectors, combining its technology expertise and industry knowledge.Due to its in-depth knowledge and role as independent partner, GL facilitates a great number of standards an ...
Read More...

VTE-Filter works closely with 600 manufacturers worldwide, many of them well-known and respected internationally. No doubt one of them makes the filter our customer need. Complete stocks and speedy delivery is one aspect of VTE-Filter's professionalism. ...
Read More...

Established in 1996 in Hamburg Germania Shipyard Agency represents at the moment over 25 of the leading shiprepair and newbuilding Shipyards as well as several experienced afloat workshops all around the World. Using the latest Communication Technologies ...
Read More...

The Hoppe system components range from complete electronics, tank sensors and different actuators to Heeling Pumps. Cargo Handling, Measuring systems, Valves and actuators. Hoppe Marine fluid management systems are known for flexibility, easy handling, an ...
Read More...

Since 1997 Martechnic provides engineers and users products and solutions regarding the oil quality management of lubricant- and hydraulic oil such as marine distillate and maríne residual fuels. Portable test devices make it possible to test the o ...
Read More...

Safety Equipment
Read More...

Safety Equipment
Read More...

FutureShip offers efficiency analyses that make financial sense, even in difficult economic times. Our ECO-Patterns and ECO-Practices analyses bring quick-win operational performance benefits with minimal investment. Our ECO-Chances and ECO-Solutions serv ...
Read More...

Consultants Naval Architects.HSVA offers a comprehensive range of consultancy services in marine hydrodynamics: calm water resistance propulsion prediction hullform design and optimisation seakeeping and manoeuvring predictions as well as propeller analys ...
Read More...
A Division of Blohm + Voss Repair GmbH. Due to the new Spare Parts Store, the supply and dispatch of spare parts can now be carried out in even less time and with higher efficiency that previously. B+L are specialised in stocking and supplying parts for m ...
Read More...

The Hamburg-based company SkySails GmbH & Co. KG is the market and technology leader for automated towing kite systems. SkySails is developing, producing and selling an internationally patented wind propulsion system for cargo ships based on large tow ...
Read More...